In class, you're working and you find its too loud and you cant get any work done. When teenagers listen to music during their work time, they concentrate way more. They feel isolated, and music helps free your mind of distracting people and thoughts around you.

But teachers don't understand that music can help get your work done.
Powered by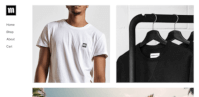 Create your own unique website with customizable templates.