Stress can be caused by something as simple as a quiz the next day, or something more complicated to deal with, like a family problem. Stress is a silent killer, because it can lead to school grades dropping, to depression, and many other health issues. If you let your feeling's out to someone,it helps, but I will also be listing some of the strategies I've used in the past, and still use today. Living with stress is just the same as having the weight of the world on your shoulders.
​Some of the things that I've tried to cope with the stress in my life, is that I went for a walk, and I go for runs a lot. Working out also reduces stress, that I've found. I listen to music a lot, and read and write. All of these strategies have worked really well for me in the past.
Powered by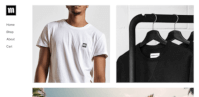 Create your own unique website with customizable templates.